Back To Our Services
Nothing lasts forever, not even your garage door. Despite being crafted from the finest materials, this part of a home can last a long time but not eternally. Garage door parts will eventually wear down over time. Many things can happen to the door for it has many different parts. It may be stuck on its track, have broken springs, or faulty door opener. Costs of repair should never hinder you from getting the services of a trained professional. Proper installation and competent repair is always equivalent to your safety. "Garage Door Repair Roanoke" offers all the services you need when your overhead door is in trouble.
Offering Residential and Commercial Services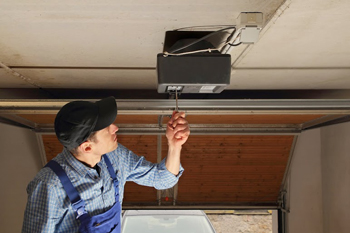 Our company specializes in a wide variety of services. We are not only trusted for professional garage door repair, but also for installation and maintenance, and best of all, we can work for both residential and commercial applications. We have been trusted by numerous customers in the area, for they know how committed we are. We recommend the right solution after a thorough diagnosis of the problem, and our team is equipped with parts and tools for a quick job turnaround.
We offer garage door spring replacements, repairs of damaged garage door tracks, and many other repair services. Whichever part of your door is at fault, we can fix it. Each part of this largest moving door in your home has a role to play, so we know it must be attended to carefully. Some parts are under high tension and could inflict injury if damaged. This is why our technicians ensure that every job is done with your safety in mind.
Our team also offers troubleshooting of door openers and remote controls. Most garage doors are now equipped with openers for automation. These are designed to provide convenience . We have an experienced team trained to care for openers of various brands. You can relax and trust us to take care of the repair.
Aside from installation and repair, we also offer garage door tune up and maintenance. This is the key to ensure your door is working at its best all the time and saves you the trouble and cost of frequent repairs. This may include visual inspection, balance tests, and lubrication. Please feel free to call and consult us any all concerns you may have. Our friendly staff would be glad to hear from you.
Back To Our Services